| | |
| --- | --- |
| Posted on February 15, 2015 at 9:00 AM | |
According to a Cochrane Database abstract "The World Health Organization (WHO) recommends administration of an oral dose of 200,000 IU (or 100,000 IU in infants) of vitamin A per day for two days to children with measles in areas where vitamin A deficiency may be present." (Cochrane Database Syst Rev. 2002;(1):CD001479).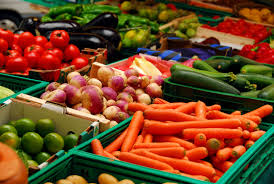 If the World Health Organization recommends this why aren't we hearing about this in America? Vaccinations are not providing complete protection against the measles virus. Four out of the ten measles cases at Disney World were previously vaccinated. The U.S. vaccination governing body is now stating that not only is one MMR vaccination insufficient, two vaccinations may not be sufficient, and now they are recommending that we receive three vaccinations. How many will we have to get before they become effective?
The human body has been designed to adequately handle many health conditions when properly supplied with balanced nutrition. Americans are famously overfed and starving for real nutrition. There are some very hopeful possibilities that will likely sooner or later get the media attention they deserve.
Find out more about our Designed Clinical Nutrition at http://www.fallchiropractic.com/nutritional-assessments.
Categories: All Things Natural, Nutrition